Our Mission
Fox Valley United Way is committed to ensuring that all families in our communities have equitable access to opportunities and resources by investing in positive health, education, and financial outcomes.
Our Vision
We envision a community where all children have a strong foundation for success in school and life.
Our Core Values
We value the experiences, cultures, voices, and intellect of our diverse stakeholders. We bring equity to the forefront of our work. We hold forth the core values of Collaboration, Integrity, Accountability, Compassion, and Innovation.
What does Fox Valley United Way do?
Together with concerned citizens:
We forge partnerships to find new solutions to old problems 

We work to mobilize the best resources

We inspire individuals to join the fight to help their neighbors in need
Our Service Area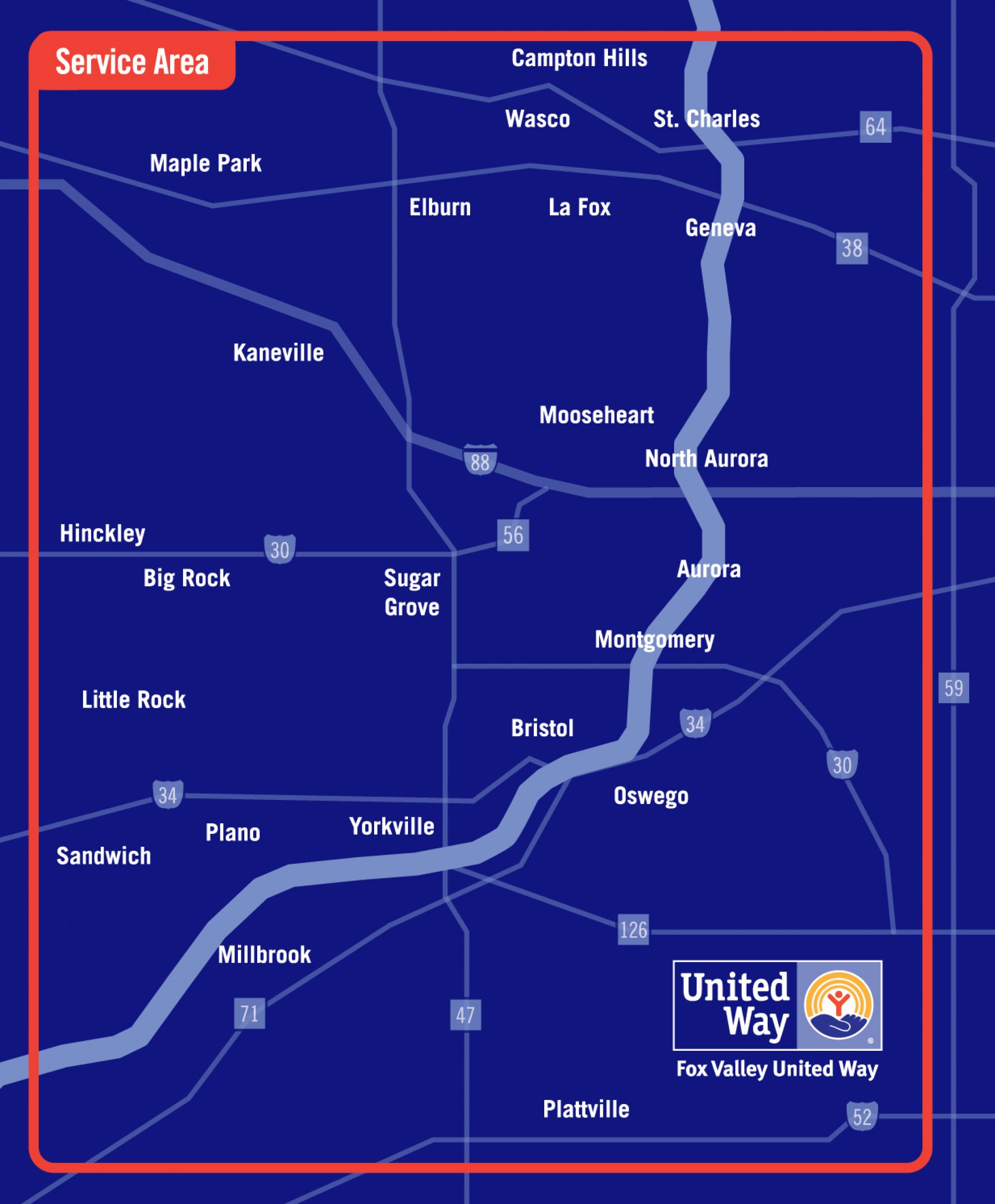 Fox Valley United Way is proud to serve Aurora, Big Rock, Bristol, Campton Hills, Elburn, Geneva, Hinckley, Kaneville, LaFox, Little Rock, Maple Park, Millbrook, Montgomery, Mooseheart, North Aurora, Oswego, Plano, Plattville, St. Charles, Sandwich, Sugar Grove, Wasco, and Yorkville.